Kate P. – "Kate has been a Physical Therapist for over 15 years. The majority of her time has been spent in Early Intervention. She has also worked at Children's Hospital of Pittsburgh and has a bachelors degree in nursing, as well as a master's degree in physical therapy. She especially loves the birth to three program. "This is where I feel I can have the greatest impact…teaching families how to incorporate activities into their every day routines."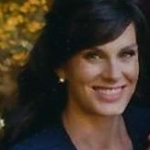 Stephanie S., PT, I have always dreamed of working with children. I have been working in the pediatric field for the last 5 years in various setting including outpatient, inpatient, inpatient rehabilitation, a special needs daycare, school based, and most importantly early intervention. I prefer to work with birth to 3 years of age where you can see the greatest change in a child's progress.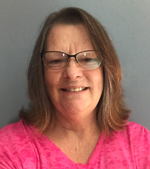 Patricia P., PT, I have been a Physical Therapist since 1989. I love working with people to help them attain their full potential. I started working as an aide while attending PT Assistant classes. While working as a PTA, I continued school on the weekends earning my Master's degree. I have 3 children of my own and 2 granddaughters that I helped to raise, one who is mildly Autistic. I have worked in multiple settings including Hospital, Rehabilitation, Home health, and Outpatient, wherein I was the director of PT. I am excited to be working with the Birth-3 population in Early Intervention. This age group is so full of wonder and are a pleasure to work with. I also strive to guide and teach the parents to help their children live the fullest life possible.
---
Meet Our Therapists and Teachers
Physical Therapists | Occupational Therapists | Speech Therapists | Special Instructors