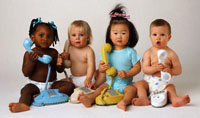 We know that entrusting anyone with your child's future is a big decision, so please don't hesitate to call to ask questions and for more information because we want to bring Bright Tomorrows Today to you and your child!

Call (800) 945-0023 or email us at info@BrightTomorrowsToday.com
Would you like us to provide services in your county, or contact you about our services in our current counties? Please email us.