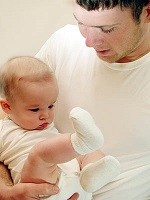 We are a group of experienced and trained Early Intervention Therapists. We have been an Early Intervention Provider for over 20 years and our therapists have an average of 15 years experience in pediatrics. Our therapists are certified in specific pediatric interventions such as NDT, Therapeutic Listening Therapy, Sensory Integration and related areas certifications including Board Certification as Specialists in Pediatric Therapy. We also have a Therapeutic Listening Lending Library and a Toy Lending Library for use by our families. We have an effective and established network of physicians, related agencies and other parent resources which provide our clients with the most complete care. To give families flexibility with their schedules our therapists are available for daytime, evening and weekend appointments.
Early Intervention
We follow Pennsylvania's Approach to Early Intervention: Early Intervention provides services and support to the families and caregivers of infants and toddlers with developmental delays so they can learn and grow while in their natural and typical environment. Each service is planned with the family and/or caregivers to meet the individual child's needs using learning opportunities which are available during the child's and family's daily routines and activities in their home community. These family centered sessions "look like play" but are important work for you and your child in helping them to develop vital skills for life. Coordinated by a case manager, EI services are monitored throughout delivery and Individual Family Support Plans (IFSP) are updated regularly to ensure progress . Your child's team can also provide information on additional resources, as well as support during transitions to early child care or education programs when ready.
Funding for Services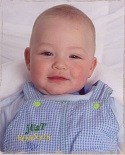 There is no cost to the family for these services. Early Intervention is funded through IDEA- Federal legislation, Part C, which provides for Early Intervention for Infants and Toddlers Birth to 3, and through PA Act 212, which is Pennsylvania's Early Intervention Services System Act. Eligibility for services is determined through an evaluation in the child's home or community setting. Referral to Early Intervention can be made directly by a family (including foster parents and guardians) who has concerns about their child, as well as by the child's physician.